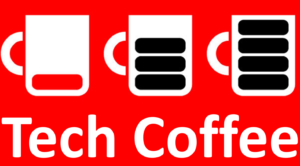 Tech Coffee is an Alexa flash Briefing that brings daily news about the tech world in 2 minutes or less.
It aggregates and curates news from different sources like; Techmeme, Launch, CNET, NewsHacker, Financial Times, TechCrunch, ArsTechnica and others.
Right now available on two Amazon Alexa stores; UK and US, soon to be available on other voice platforms. Archives can be found here.
This daily tech shot of coffee is delivered with the voice of Vitor Domingos.
For suggestions, feedback or questions use our comments box bellow or reach out to us on twitter @dailytechcoffee